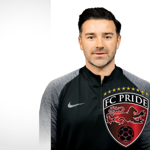 JAMIE GILBERT
EXECUTIVE DIRECTOR OF COACHING
Jamie Gilbert is in his 14th year with FC Pride.  He started as a staff coach and within a year became the Senior Girls Director.  Two years later Gilbert was named Girls Director of Coaching, and July 2015 became the Executive Director of Coaching for FC Pride.
Since joining FC Pride, Gilbert has won multiple ECNL Conference Championships (2017/18, 2018/19 and 2020/21) and took the 2004 ECNL Girls to the ECNL Final Four in 2019. Prior to FC Pride joining the ECNL, Gilbert helped the club to a US Club National Championship in 2014 with the '97 Elite Girls, over 10 State Championships as well as multiple MRL Championships. In addition, Gilbert has earned a reputation for helping players move from FC Pride into College programs.  Gilbert was also a member of the MRL Club Leaders Technical Committee and is currently the WPSL Conference Delegate for the Ohio Valley Division.
Under his guidance, the WPSL team have secured a 2nd place finish and 5 top 3 finishes in their WPSL Conference.  Five players have progressed from the WPSL team to play professional women's soccer.
While in England he earned his Junior Team Managers award as well as his English FA Level 1 and English FA Level 2 coaching qualifications.  As a player, Gilbert played at Fulham FC, Sutton United FC and Carshalton Athletic FC.  Before moving to America, Gilbert was the Youth Academy Coaching Director at Sutton United Football Club and was responsible for developing players through the youth program and transitioning them in to the Reserve and First Team.
Since moving to America, Jamie has earned his NSCAA Premier Diploma (equivalent to USSF A License), Advanced National and National Diplomas as well as his NSCAA Director of Coaching Diploma.   Gilbert holds a Bachelor's Degree in 'Sport and Exercise Science combined with Psychology' from St. Mary's College in London, England.  He currently lives in Noblesville with his wife Carla and their two young sons Eden and Luca.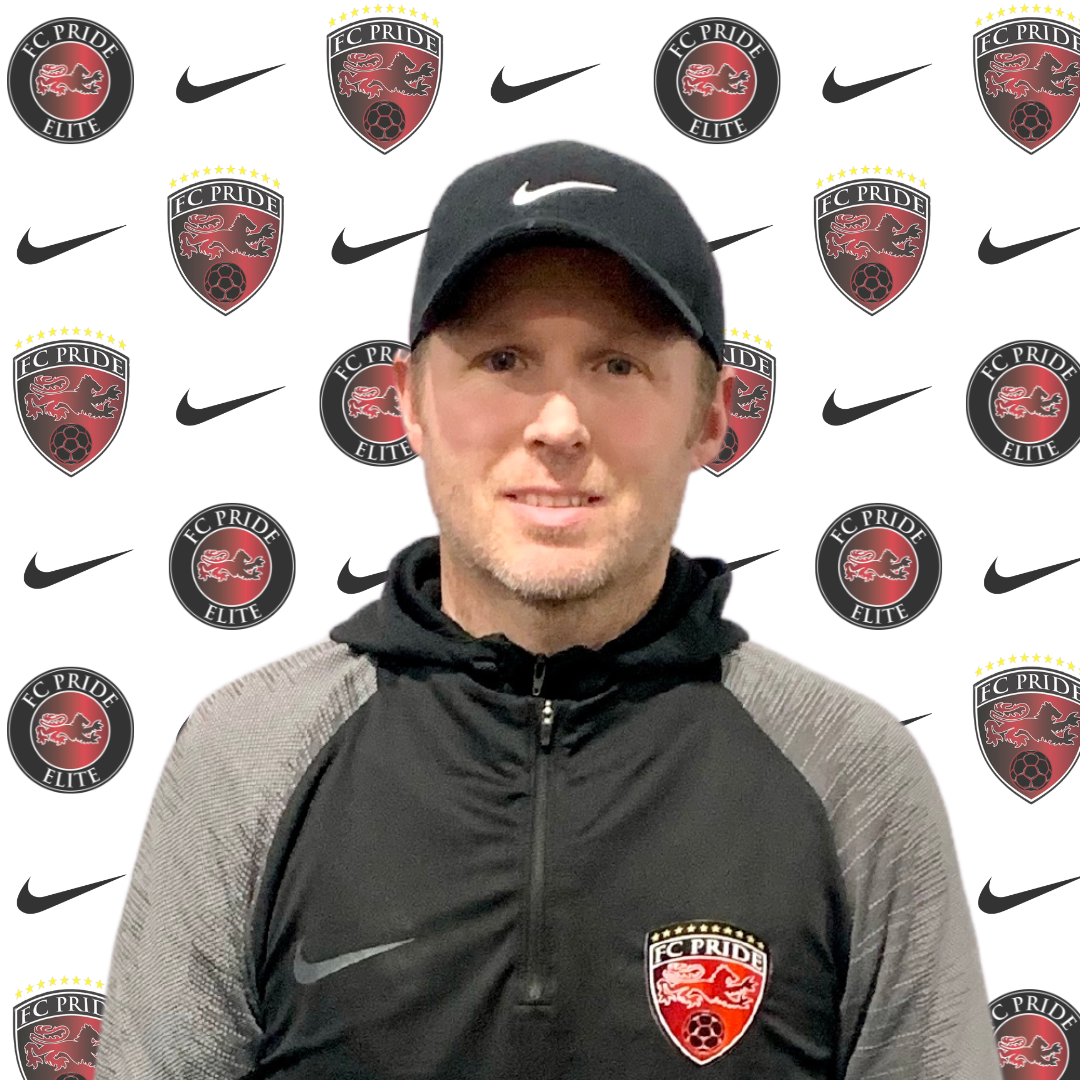 DEAN SLAUGHTER
CLUB ADMINISTRATOR & EVENTS DIRECTOR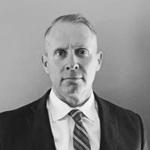 DAN KUROWSKI
PRESIDENT
Dan and his wife, Stacia, are residents of Lawrence Township.  They have four children, all of whom played soccer with two currently active at the Club.  Dan has been involved with youth soccer for the last 18 years as a parent, coach, team manager, and administrator. Professionally, he is a principal supervisor for a large financial institution in Indianapolis.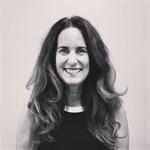 SHANNON COLEMAN
VICE PRESIDENT
Shannon moved to Indianapolis from Kansas City, Missouri, where she graduated from Rockhurst University.  She holds a BSBA degree in Marketing, secondary education, and a Master of Science in Technical Education Development.  Prior to her move to Indiana, she worked in sports marketing with the Kansas City Blades, Colorado Springs Sky Sox, United States Team Tennis and the Kansas City Royals. Her youngest daughter, Tatum, joined FC Pride in 2015, and currently plays on the '05 ECNL team. Shannon and her family live in Fishers. Contact Shannon if you have any interest in sponsorship with FC Pride.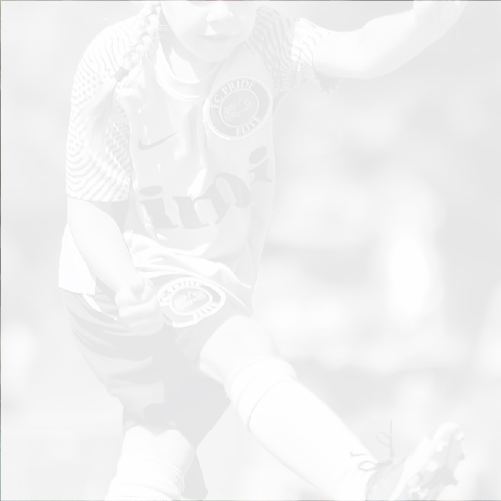 CAROL KING
TREASURER
Carol, her husband and two children live in Washington Township. A graduate of Lawrence Central and Indiana University, Carol works as a Finance Director and CPA for a global aerospace company. Her son, now in college, and her daughter have played for FC Pride for 6 and 12 years, respectively.  She has also served as her son and daughter's team manager for numerous years. Carol continues to serve as the FC Pride Board Treasurer.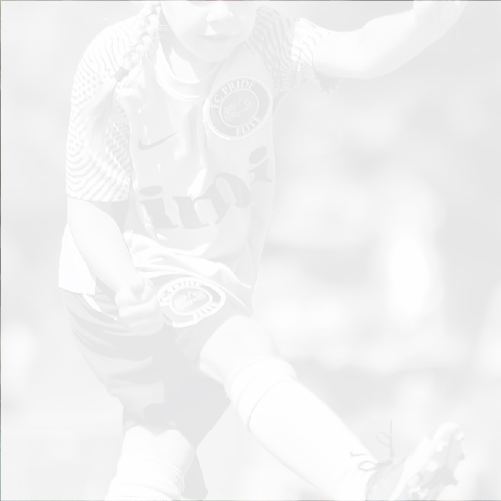 JULIE REYNOLDS
SECRETARY
Julie, her husband Mark, and two children, are proud residents of Lawrence Township. Julie graduated with honors from Ivy Tech in General Studies and currently manages housekeeping for a large private estate. Julie's son has played for Pride since 2015.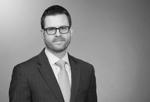 JARED DANILSON
BOARD MEMBER AT LARGE
Jared and his family live in the Geist area. Jared has been involved with youth soccer in the Indianapolis area, including formerly as a coach for FC Pride for over a decade. He has three daughters, one of whom plays pre-ECNL at FC Pride. Jared has both a BSBA in Finance/Economics and an MBA from Rockhurst University (Kansas City), and a law degree from the University of Notre Dame. He is currently a partner in the Insurance and Corporate practice groups at the law firm of Faegre Drinker Biddle and Reath LLP.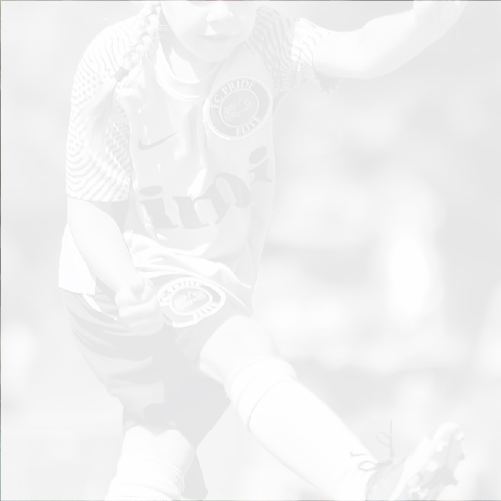 KATIE SMITH
BOARD MEMBER AT LARGE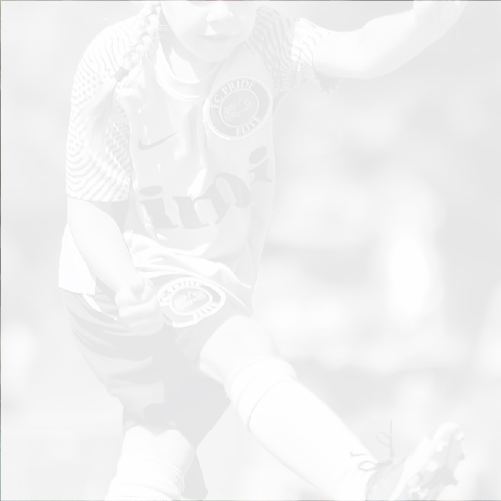 ANDY NILL
BOARD MEMBER AT LARGE
Andy and his wife (Cathy) are residents of Meridian Kessler. They have two children, both of whom swim for a neighborhood club and their son plays for the 2008 ECNL team. A graduate of Indiana University School of Law, Andy is a Contract Manager at PPD Investigator Services.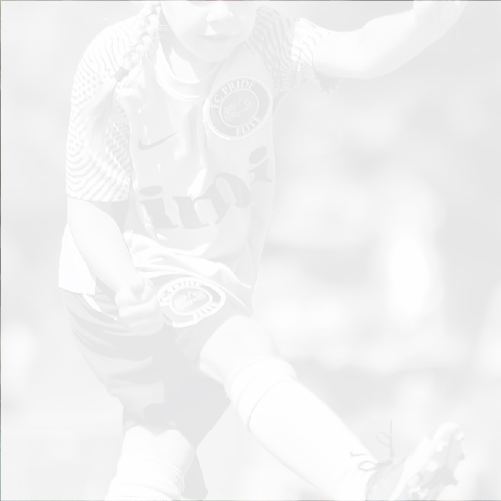 STEVE PARDIECK
BOARD MEMBER AT LARGE
Steve and his wife Kelli, Live in the New Palestine area and have three daughters, all of which play for FC Pride.
Steve grew up around soccer in the Lawrence area and attended Lawrence Township Schools.After high school, he graduated from IUPUI and has been in Law Enforcement for over 15 years. Steve is currently the Chief of Police for a small department in Marion County and a School Police Officer for Lawrence Township.
Along with his career, Steve is a Soccer Referee and the Referee Director for New Pal United Soccer Club.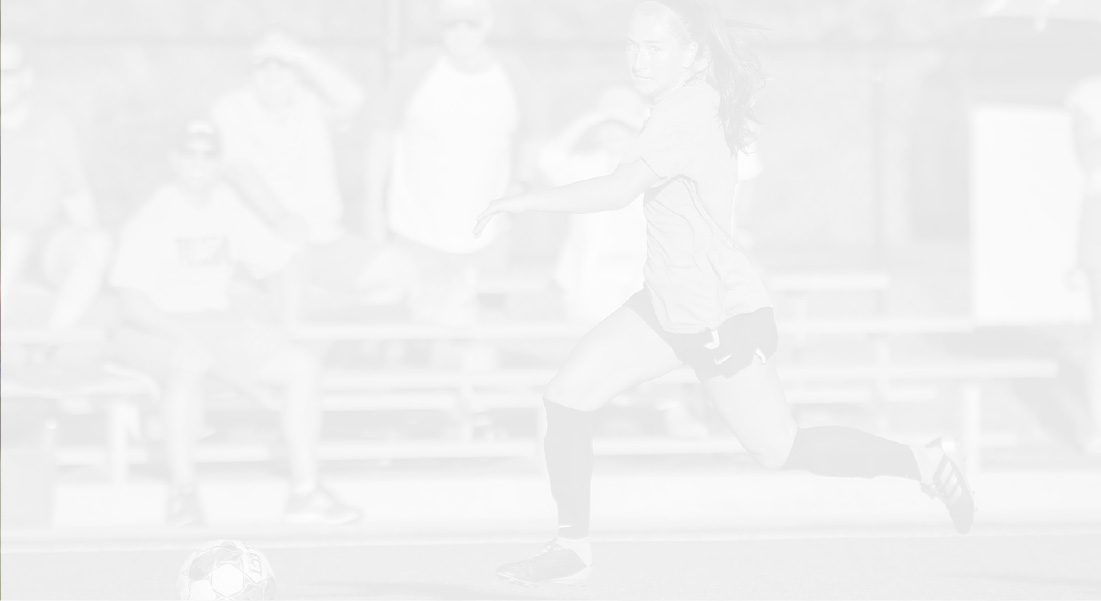 HOLLY COULTER
RECREATIONAL LEAGUE DIRECTOR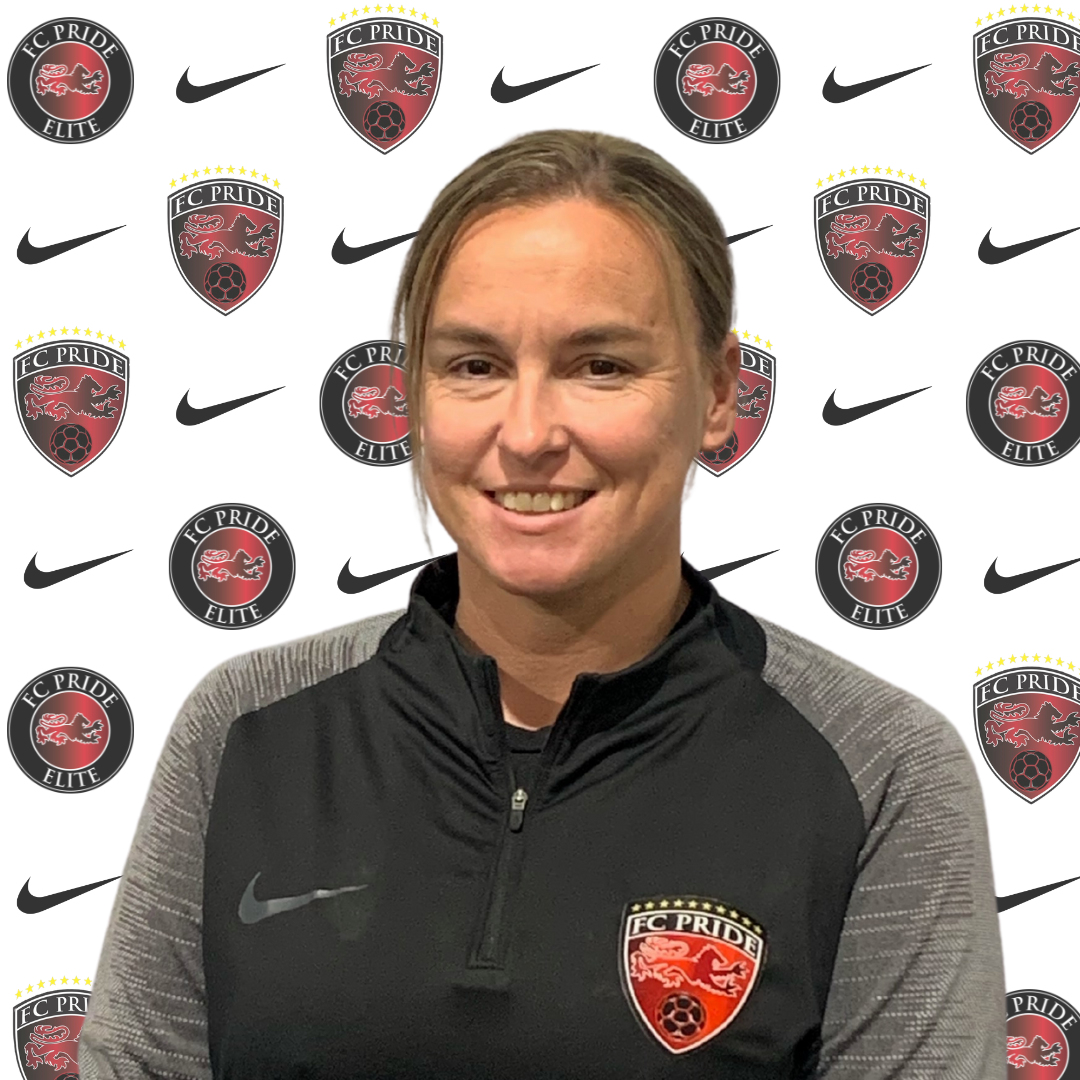 HAYLEY HERRON
ASSISTANT GIRLS PRE-ECNL DIRECTOR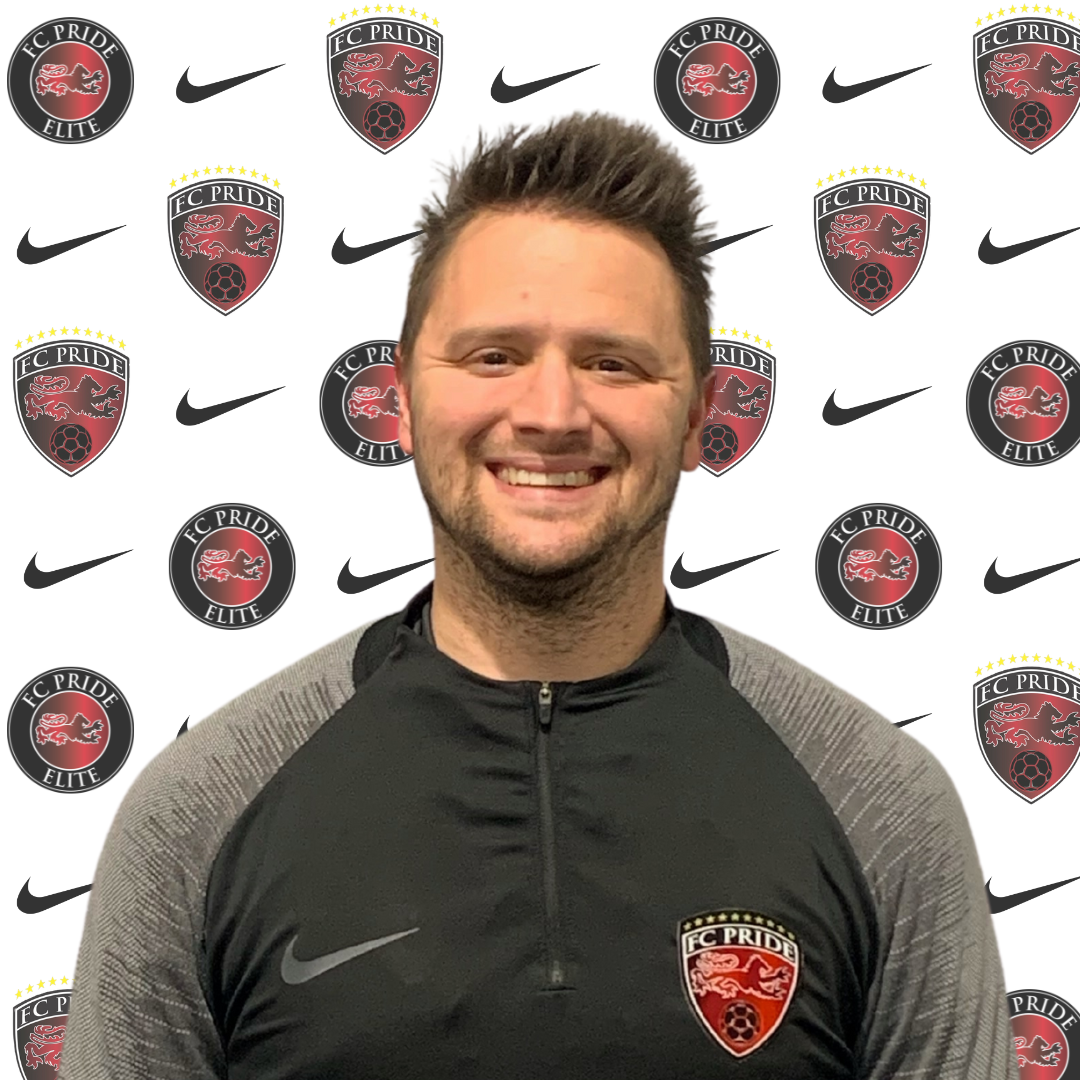 SEAN BLACK
ASSISTANT BOYS PRE-ECNL DIRECTOR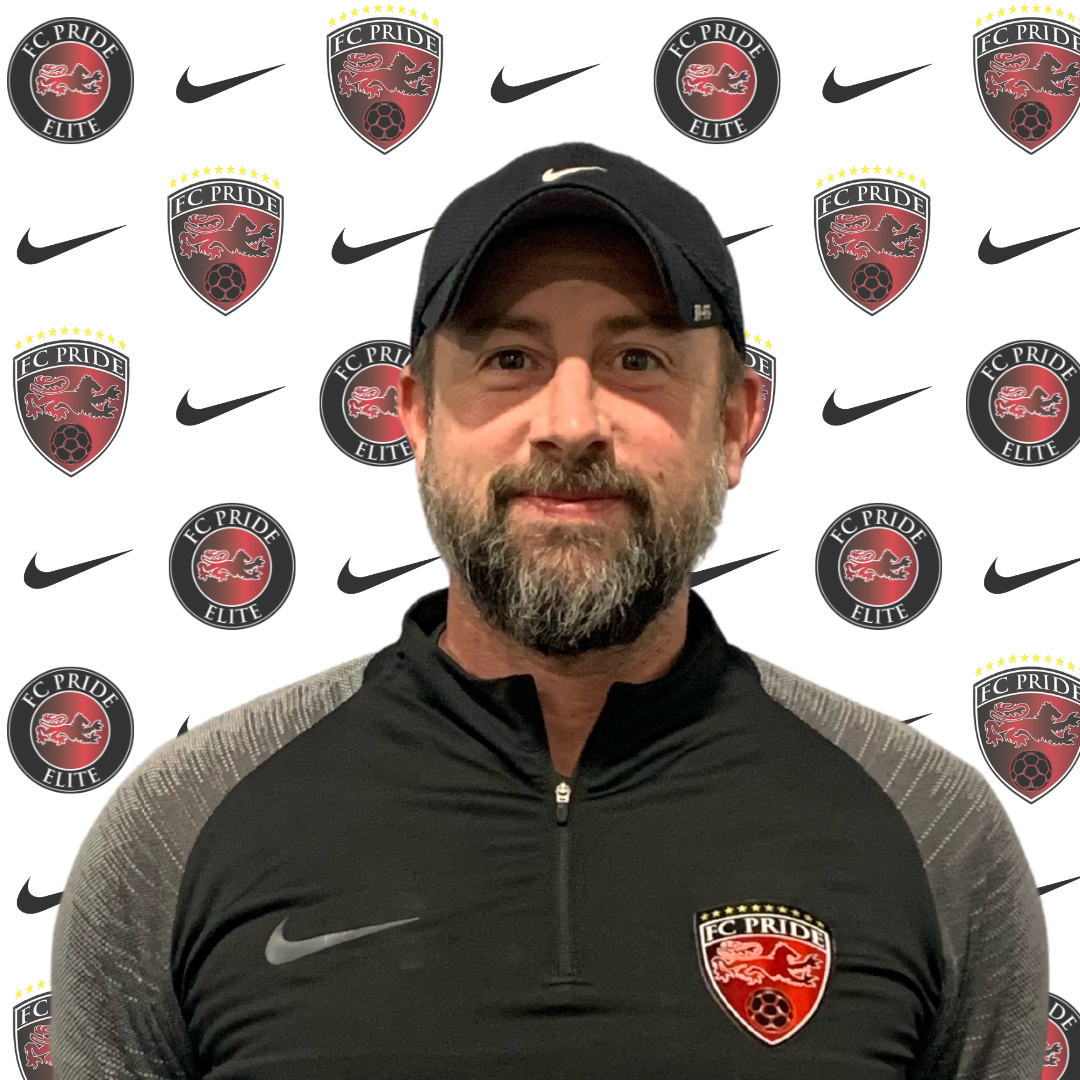 SHAWN HIBBITT
FULL TIME COACHING PROFESSIONAL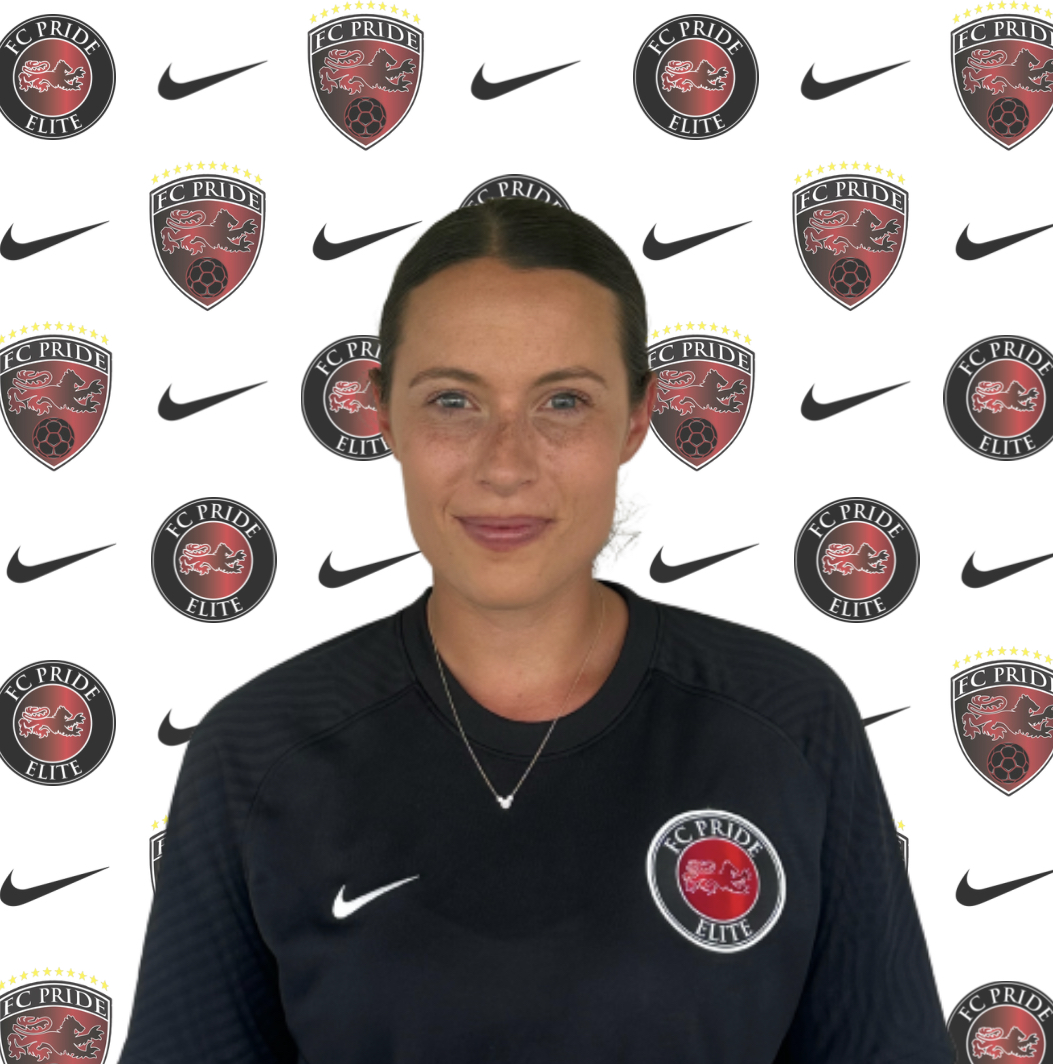 MORGAN PARKHURST
FULL TIME COACHING PROFESSIONAL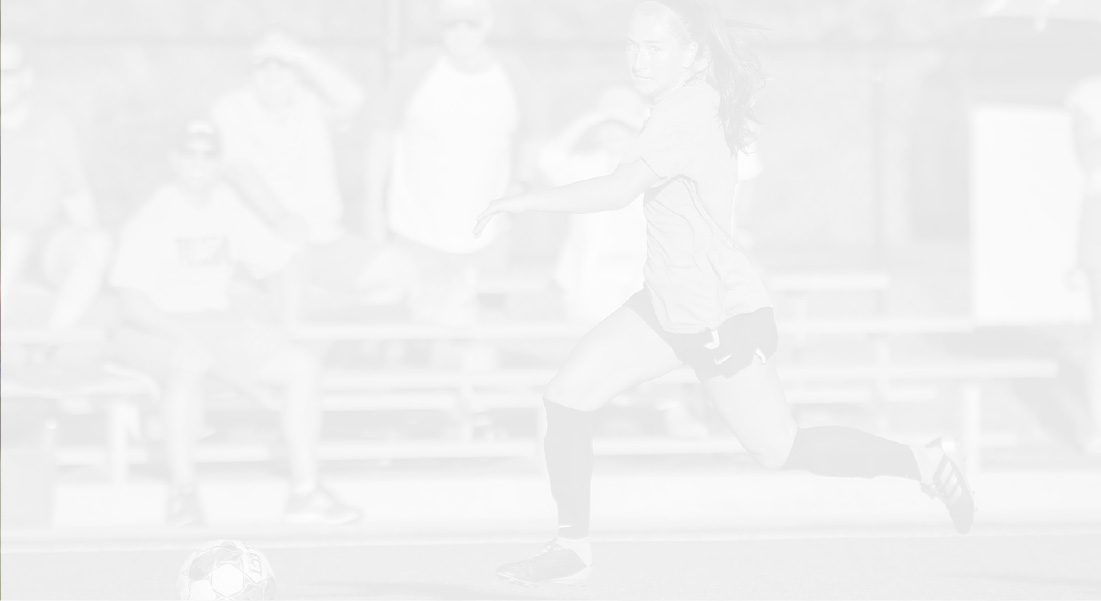 GABE NAUDIN
FULL TIME COACHING PROFESSIONAL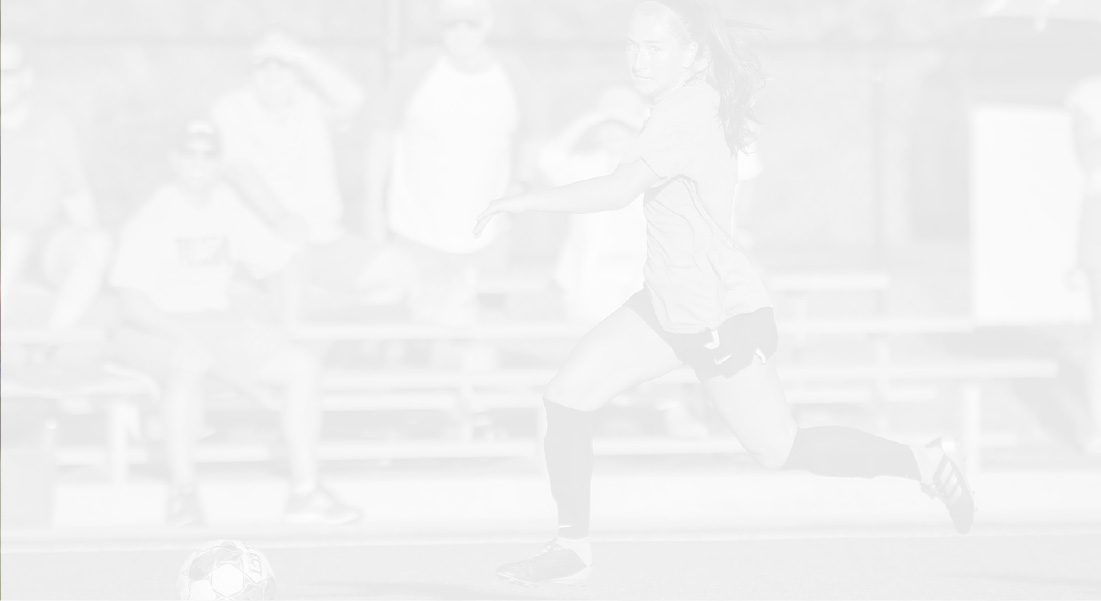 DAVID KING
FIELDS DIRECTOR